surf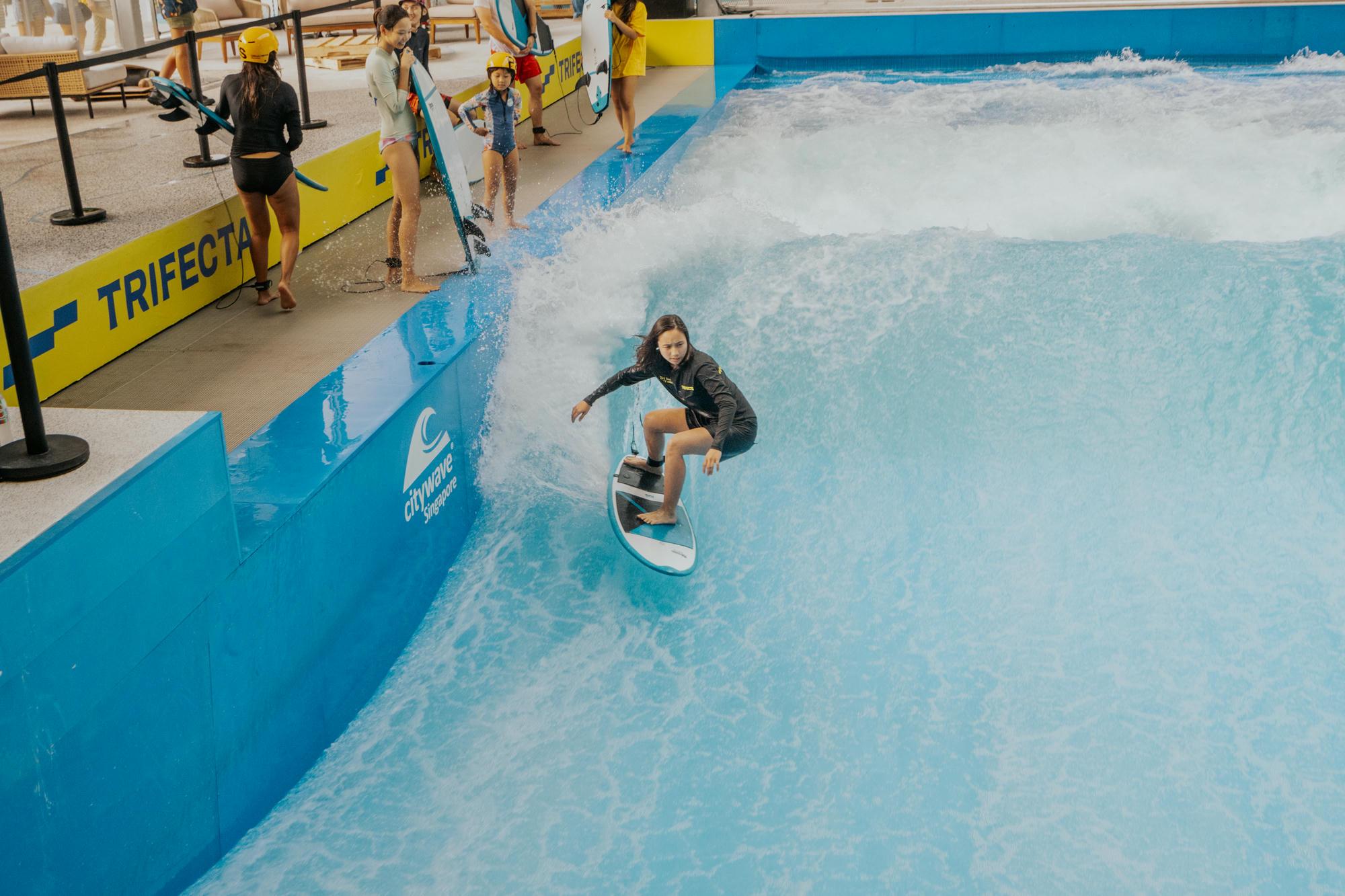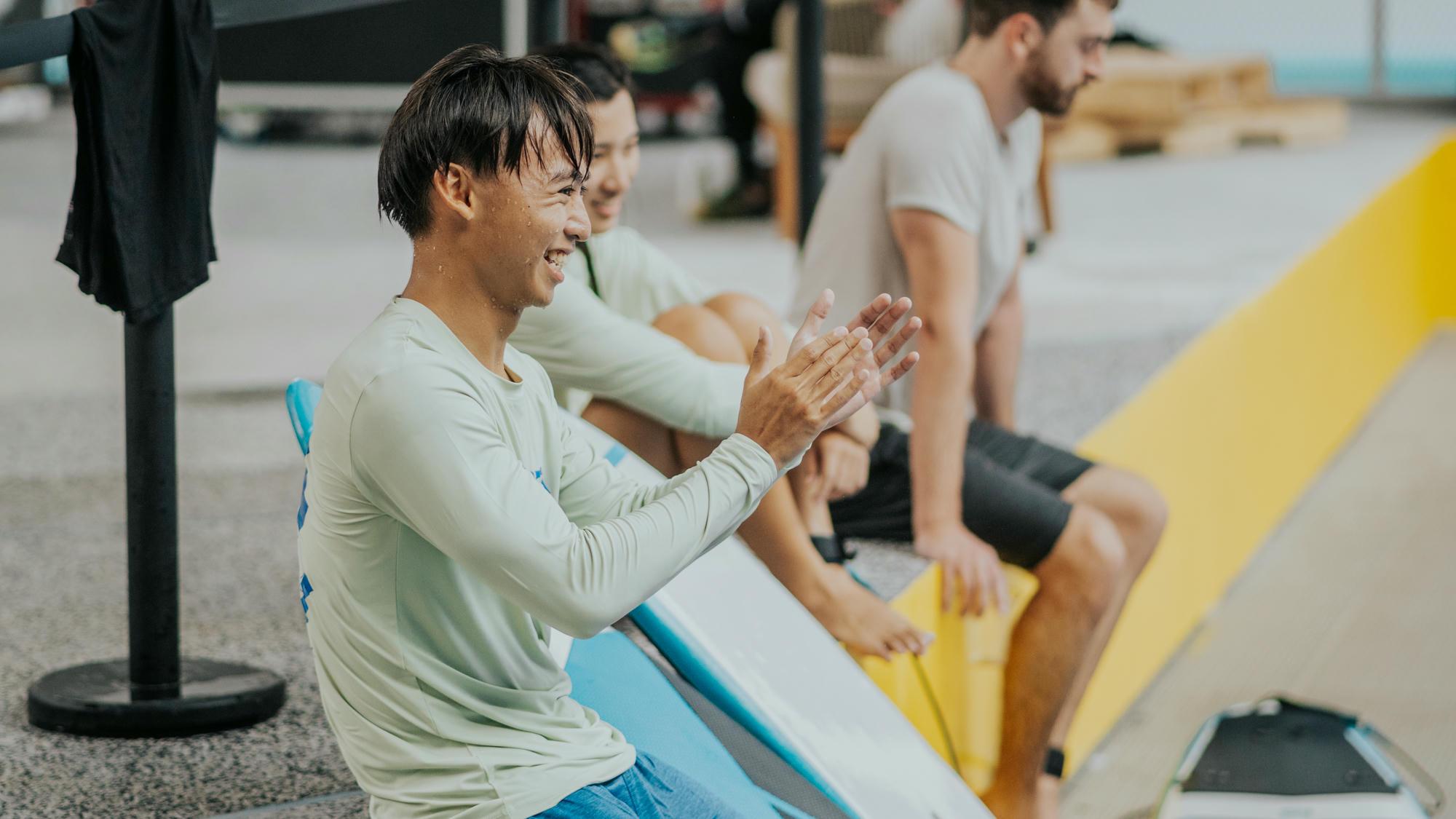 RIP ENDLESS WAVES WITH REAL SURFBOARDS RIGHT AT HOME
Rock up to an absolute surfers' paradise never before seen in Singapore. Picture this: endless perfect waves, no paddling required, no flat days and a place to finally hang out without burning your skin! Our Citywave deep-water stationary surf pool enables the perfect environment for real surfing, real surfboards, and real stoke! No matter your skill level, our waves can be customised just for you. So grab your boards, line 'em up, and get ready to catch the ultimate urban wave.
WHAT'S UNIQUE?
At 9.34m in length, we're one of the biggest in the region for standing waves.

Designed and built by the world leader of standing wave technology, Citywave, from Munich, Germany.

Patented deep-water pump technology generates a powerful realistic wave that is 60cm deep.

Varying wave height from 0.9m to 1.5m for beginners or advanced surfers.
3 key
highlights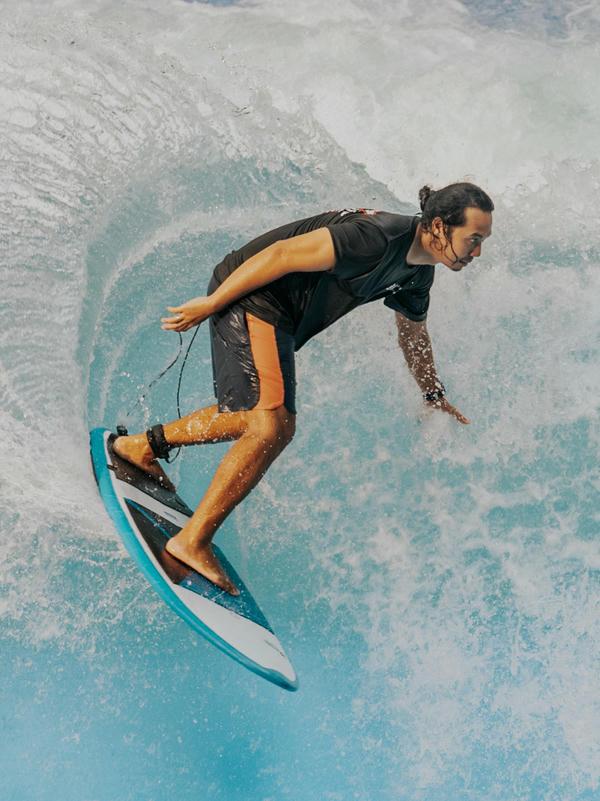 01
PERFORM OCEAN-STYLE SURF MANOEUVRES
Hurrah! Finally, a place to ride the gnarliest waves without leaving the city! Airs, carving turns, top to bottom surfing—infinite possibilities await.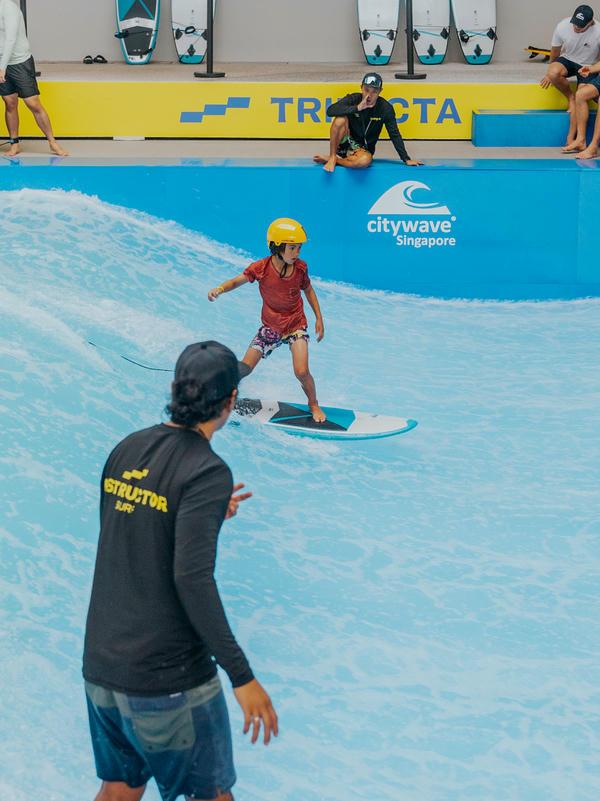 02
A CONSISTENT PRACTICE GROUND
Consistent waves and conditions with no need to wait for the next swell. With instructors right by your side, learn to surf in the comfort and safety of a controlled environment without the danger of the ocean.
03
BIG OR SMALL: YOU CHOOSE
Variable wave conditions for all levels of surfers. From gentle rollers to waves of up to 1.5m in height, you get to choose how you want to surf.
You
Snooze
You
Lose
PRE-LAUNCH SPECIALS
Seize the moment with our early bird offers - you won't see these prices again! Blink and you'll miss it.
Exclusive
Prices
UP TO 30% OFF
8-21 AUG 2023
Super Early Bird Sale
SINGLE PASSES

From 42

CREDIT PACKS

From 273

SEASON PASSES

From 256
UP TO 10% OFF
22 AUG - 4 SEP 2023
Early Bird Sale
SINGLE PASSES

From 54

CREDIT PACKS

From 351

SEASON PASSES

From 288
STANDARD RATES
5 SEP 2023 ONWARDS
General Sale
SINGLE PASSES

From 60

CREDIT PACKS

From 390

SEASON PASSES

From 320
Buy Now
GET THE BEST PRICES NOW
single passes
To drop-in and have a taste of what the hype is all about.
See Pricing
credit packs
For ultimate flexibility and convenience (and best value).
See Pricing
season passes
Ride hard everyday to progress exponentially.
See Pricing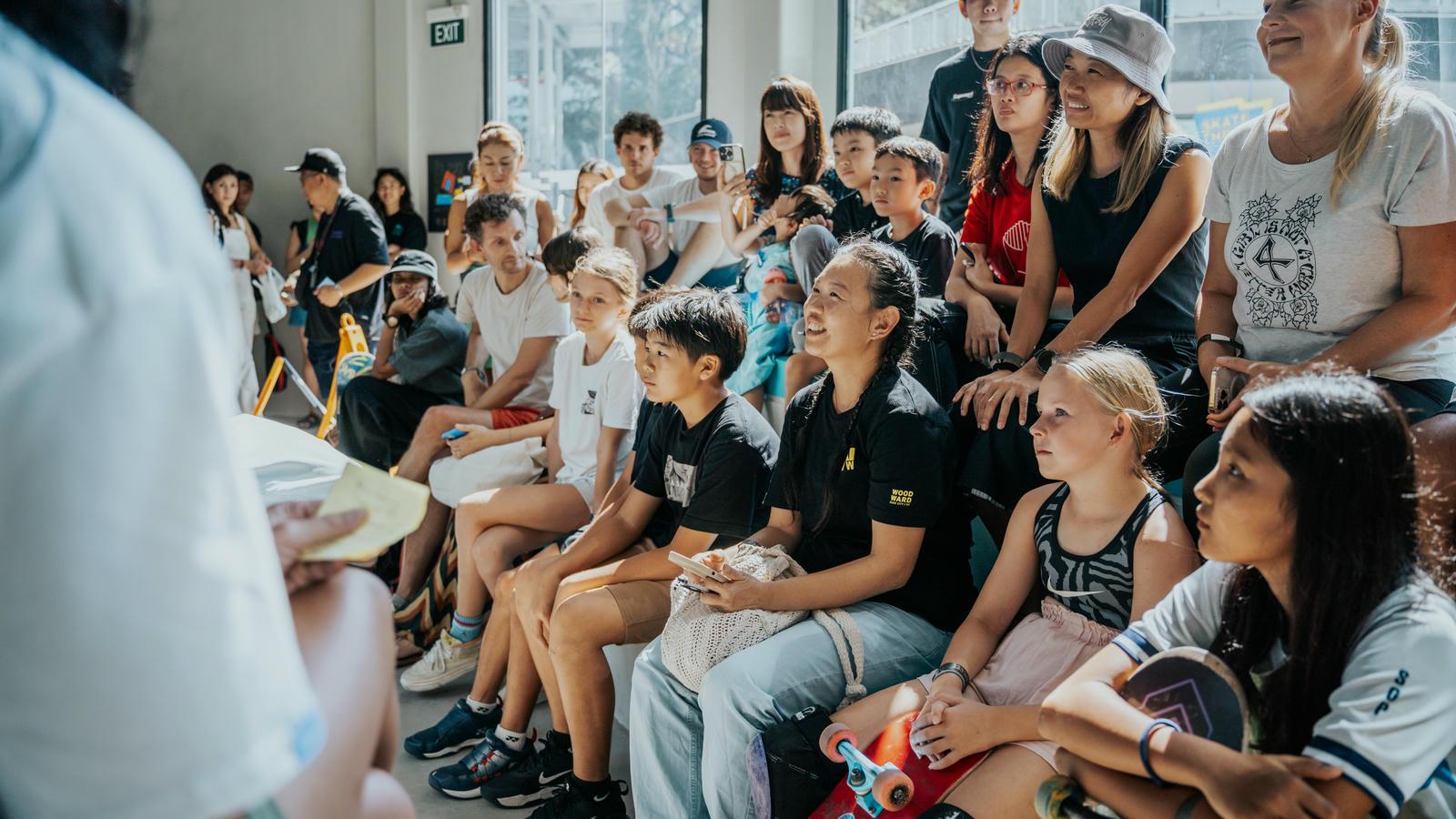 Ad Spaces | Corporate Events | Activations
REACH AN AUDIENCE
Looking for a fun, new, vibrant space for your brand's engagements and activations in town? Speak to us now to bring your brands straight to our growing audience.
Contact Us